Scottish Cycling launch activity booklets in partnership with Digby Brown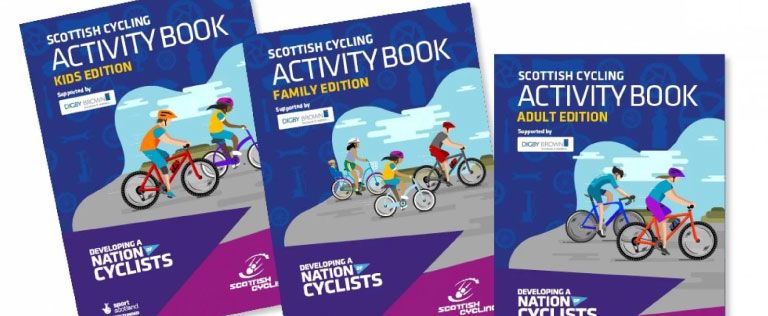 Cyclists and their families can now access a brand new 'bike bible' thanks to a campaign between Scottish Cycling and Digby Brown.
The 'Scottish Cycling Activity Book' is aimed at building the confidence and skills of bike users across the nation.
It was created during the COVID-19 lockdown as the sport experienced a boom in popularity.
Now, Scots – especially those new to the sport – can access tips on bike maintenance, staying safe and route maps for new adventures.
Diane Cooper, Associate at Digby Brown and specialist cycle law solicitor, said: "We have a long-standing relationship with Scottish Cycling and we are delighted to help produce these activity booklets to further support the cycling community.
"The uptake of cycling during lockdown of the COVID-19 pandemic proves cycling is incredibly popular and because some cyclists may be unfamiliar to the sport or with riding on roads, it matters that they have access to key information.
"We definitely believe in 'smiles over miles' and through their new Activity Booklet we know the team at Scottish Cycling can play a part in keeping the sport safe, accessible, fun and rewarding."
Three activity books have been created – one for children, one for families and one for adults.
Each council area will receive 500 copies to share among schools and individuals can download a copy, or order one through the post. 
Sophie McCall, Head of Development and Particiption at Scottish Cycling, said: "With the growth in popularity of cycling during the COVID-19 pandemic, Scottish Cycling has developed a range of resources to support people to continue to reap the benefits of cycling.
"Scottish Cycling is delighted to partner with Digby Brown LLP on this project and we hope that this resource will reach all of those kids, families and adults who have (re)discovered a love of cycling during lockdown and will help them to keep cycling over the summer."