Digby Brown given Platinum 'Investors in People' award for second time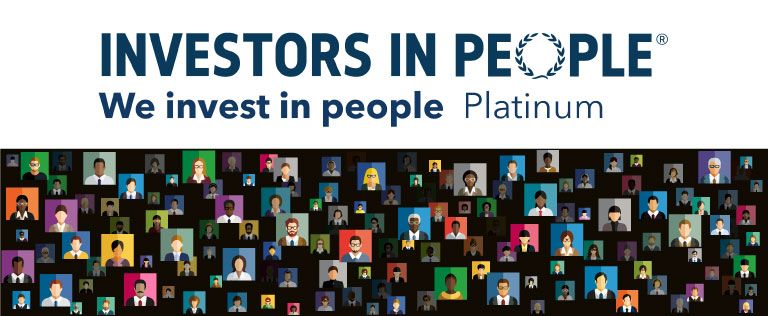 Digby Brown Solicitors has been awarded Platinum Level Accreditation from Investors in People (IiP) for the second time in a row.
The personal injury experts received the accolade after the global watchdog recognised the firm had meaningful values, cared for staff and has a track record for helping communities through charity work.
The prestigious rankings are conducted every three years with platinum, gold, silver and standard bandings where only 3% of UK businesses ever achieve platinum.
Digby Brown became the first UK law firm to achieve platinum in 2016 so the latest ranking means the firm has retained it for the second successive time.
Fraser Oliver, Chief Executive at Digby Brown, said: "The acknowledgment from IiP is a testament to the passion, quality and dedication of our staff who continue to display a commitment to excellence, even during the challenges of COVID-19.

"Our goal is three fold - to deliver the best independent legal care for personal injury in Scotland, to recruit and develop the best legal minds and to give back to communities.

"To achieve this we operate as one team and the firm adheres to one simple principle – when you give the best, you get the best in return.

"For clients we continually strive to achieve results and challenge the grey areas of law to help secure justice resulting in Digby Brown being recognised as the undisputed leader in our field.

"We aim to create a supportive environment that encourages the free flow of ideas between all staff as we work to improve the business, while letting them grow as individuals and professionals.

"And for communities we do our best to support local or national causes to ensure those in need are cared for – because for us, there's no purer example of sharing success than giving something back."
Digby Brown has 290 staff across seven offices throughout Scotland and is the only firm top ranked for personal injury work by the top two independent legal directories in the UK – Chambers & Partners and The Legal 500 for the last 14 years.
The Law Society of Scotland, the industry's governing body, ranks 14 of Digby Brown's Partners and seven of the Associates as specialists in the field of personal injury and half the specialists recognised by the Association of Personal Injury Lawyers (APIL) in Scotland work at Digby Brown.
It has also won five awards for charity work in the last six years and was recognised as Law Firm of the Year in Scotland in 2015, 2016, 2018 and 2019.
Wendy Quinn, HR Director for the firm, added: "What makes the Platinum Accreditation more rewarding is that it comes amid the backdrop of COVID-19 – this shows the business and staff are still committed to the goals and values of the firm despite working from home, and despite the unique challenges facing the legal sector.

"For us, Investors in People truly set the benchmark and their analysis of UK companies drive us to excel through consistent results, continuous improvement and a values-based approach to business."